You Must Admit Dogging Sounds Exciting?
Dogging as sort of sexual kink is enjoyed and practiced by many people around world. Dogging seems to satisfy sexual needs for excitement, such as outdoor sex, sex with strangers and the fear of getting caught. Whilst others get their kicks as dogging voyeurs, and watch on.
What Is Dogging?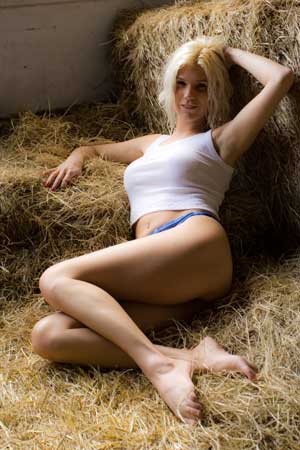 Dogging in a sexual context is the act of having sex in a public place, for example in a car park or other open space. Dogging couples like to be viewed by strangers who either watch or join in the sexual activity. Dogging mostly takes place in a location with other doggers, with whom they previously arranged to meet at a particular time and place. Voyeur doggers will of move form couple to couple. Dogging is not necessarily illegal but may infringe local common decency laws.
How Do I Meet People For Dogging?
There are many women, girls and men out there who like to meet up for dogging fun. They don't want anything serious and you almost bound to be welcome. They advertise themselves inside TheAdultCafe.com where you can View their fun dating profiles - it's FREE to join and take a peek. You will be able to find dogging partners and dogging places near you.
Do Doggers Like To Meet In Secret?
There are many reasons why doggers like to meet in secret for their liaisons. Although they ofetn meet in a very public place, they only want people who wish to take part. There is always a risk of unwated people, such as hooligans, attendeng the dogging site. We often find that the people that like to have casual dates, dogging and the sex that goes with it, like to do so in private. They don't want to tell their friends and family about it, especially women who often worry about their reputations.

Are There Dogging Locations Near Me?
There is almost certainly a dogging site near you, especailly of you live in the UK. You might be surprised what goes on at your local spuermarket cark park or in the woods at the botoom of the lane, in the early hours. Doggers meet in all sorts of places and the best way to find out what is going on near you, is to sign to out site, it's free, and check out the forums and commmunites. You can arrange to meet for a hot dogging date, chat online and have some dirty talk of if you like, or you can just browse and see all the beautiful people having fun. Whatever floats you boat, we are certainly worth a try - especially as it's free to join.